The Doctors

Dr. Dennis Balch, D.C.
Doctor of Chiropractic

As a native of the California Bay Area, I have had the opportunity to live, study and work in several places. I was born in Walnut Creek November 5, 1968 and grew up in Pleasanton, California where my parents still reside. During my high school and early college years, I had the opportunity to travel the United States and Canada as a professional bicycle racer. I practiced diligently and was ranked nationally in the top 10 of all professionals. Throughout my time with this demanding sport, I incurred several aches, pains and injuries. Yet with my persistence passion for the sport, I sought out alternative therapies that would rehabilitate, maintain, and improve my health. This is when I first went to a chiropractor. It was an enlightening experience not only for my physical health but also for the start of my academic interest as a Chiropractor. At my first visit with the Chiropractor, I was experiencing tingling, and numbness in both of my arms and hands. With the spinal adjustments that I received, I found relief and also learned the cause of my symptoms, dis-ease and how natural chiropractic care could help correct the cause of my symptoms, with the only side effect being in better HEALTH. It is my sincere hope that I could return the favor of health and understanding to others.

In my educational career, I majored in Biology/Pre-Med at California State University of Sacramento. During that time I obtained credentials as an Emergency Medical Technician and interned at a Chiropractic Office. It was great opportunity to interact with the doctor, staff and patients. I obtained my formal education in chiropractic at Palmer Chiropractic College in Santa Clara, California and graduated in 1996. During that time I participated in the community clinic and interned with several of the most successful Chiropractors in the Bay Area to further develop my clinical techniques. After graduating with my doctorate degree, I have continually sought out opportunities to learn more so that I could in turn share more information with my patients. I have attained post-graduate credentials as a Certified Chiropractic Sports Physician (C.C.S.P.) and as a Certified Chiropractor in Spinal Trauma (C.C.S.T.). I have also received a licensure from the Department of Health Services of California as an X-ray supervisor and operator.


---



Dr. Eric Isero, D.C
Doctor of Chiropractic

I am a Peninsula native, born and raised in Los Altos. Sports have been a very important part of my life since childhood. Growing up, I was always on a team. At St. Francis High School, I played both offense and defense for the WCAL Champion Lancers as well as wrestled. At UCLA, I continued to participate in athletics. For several years I was the team chiropractor for the National Champion San Francisco City College Rams. I still enjoy skiing, running, biking, hiking, and coaching my kids. I greatly appreciate the outdoors.

My introduction to Chiropractic began at UCLA. At the time I was experiencing chronic, severe back pain. I was working in a physical therapy clinic, and the exercises and rehabilitation offered there did little to reduce my symptoms. A friend of mine was attending Los Angeles College of Chiropractic and encouraged me to go to the school clinic. Within a few visits my chronic pain had completely cleared up! After graduating from UCLA with a physiology degree, I knew I wanted to continue in the health field. My love for sports, the outdoors, and practicing wellness led me to Chiropractic. I attended from Palmer College of Chiropractic. After receiving my doctorate degree, I started working in the office of Dr. Ron Oler who both educated and inspired me. Then I opened my own family practice, Isero Chiropractic. I spent seven happy years operating a successful solo practice close to home. In 2006, I knew that it was time to expand and decided to relocate to Alliance Chiropractic in Millbrae. In addition, I opened up a satellite Chiropractic clinic inside of Heptagon Fitness in Palo Alto.

On a personal, I married my college sweetheart and have two beautiful kids. As a family, we do a lot of activities together, skiing and biking are two of our favorites. My wife and I are both very involved in the children's school as well as coaching the kids sports teams.

I participate with most HMO and PPO plans. This list includes Kaiser, Aetna, Blue Shield, UnitedHealthcare, Blue Cross, Health Net, Cigna, and Pacificare (plus many more). I am the exclusive chiropractor in Millbrae contracted with Landmark (lmhealthcare.com), HealthPlan of San Mateo and Chiropractic Health Plan of California. I also contract with CorVel and accept workers' compensation and union plans. Personal injury cases can be taken on a lien basis. Affordable cash plans are always available.

Education
1996 - Palmer College of Chiropractic - West
Doctor of Chiropractic
1992 – University of California at Los Angeles
Bachelor of Science – Physiological Sciences
1987 – Saint Francis High School, Mountain View.
High School Diploma
Experience
January 2006 to present: Alliance Chiropractic in Millbrae, California.
January 2006 to present: Heptagon Fitness in Palo Alto, California. Chiropractor/Consultant.
1998 - 2005: Isero Chiropractic, San Mateo, California.
1996 - 1998: Independent Contractor at Oler Chiropractic in Redwood City, California.
1995-1996: Post-Graduate Preceptor Oler-Ulrich Chiropractic in San Carlos, California.
Hobbies
Scuba Diving
Collecting/drinking wine
Hiking
Mountain Biking
Tropical Fish keeping/breeding
Reading. Especially Science/Historical Fiction
HUGE UCLA Bruins Fan!
Licensures & Certifications
Member of the California Chiropractic Association
Licensed by the California State Board of Chiropractic Examiners.
Radiology Supervisor and Operator's Permit – Department of Health Services.
Qualified Medical Evaluator (QME):California Department of Industrial Relations.
AED (Automated External Defibrilator) and CPR Certified.
National Board of Chiropractic Examiners. Accredited.
---
Andrew Stewart, D.C.
Doctor of Chiropractic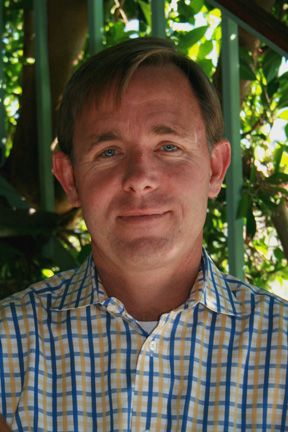 I earned my Doctor of Chiropractic degree from Life Chiropractic College-West in 1989. I have over 20 years of clinical experience to share with my patients. My knowledge and experience are a value to injured workers, athletes, as well as those individuals who are suffering from effects of injuries or chronic pain. My current involvement in soccer, golf, running, tennis, as well as other sports, gives me a valuable perspective when treating athletes of all ages and ambitions.I also incorporate my knowledge of alternative remedies and nutrition to help my patients get an edge on staying healthy and feeling great.

I am available at 2 California practice locations on the peninsula; 369 Pine Street, Suite 103 in San Francisco and here at Alliance Chiropractic, 199 California Drive, Suite 100 in Millbrae.

I employ a combination of traditional chiropractic techniques and modern evidence based therapeutic procedures into each patient's individual treatment plan. I strive to deliver specific and gentle procedures that allow for the very best patient outcomes available.

When cases require other types of illness care, I never hesitate to refer my patients to other specialized physicians. My patients are made to feel comfortable asking questions about health and chiropractic so they may take an active role in their recovery toward health and wellness.


---
Sidhartha Jandial, D.C.
Doctor of Chiropractic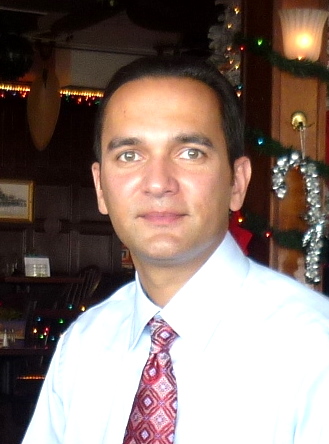 Today's health care industry is a fascinating and dynamic one. At the heart of this exciting field is the ability to contribute to the health and well being of millions of individuals through prevention diagnosis. While prestige, quality of life, and professional advancement opportunities in a field have always been very important in my choice of a career, it is the constant challenge that chiropractic presents that makes it such a rewarding field, and what inspired me to pursue a career as a chiropractor.

One thing is for certain, holistic non invasive approach and the professionalism of chiropractors has always profoundly fascinated me. I enjoy working with people and have a passion for helping individuals achieve optimal health.

I honestly believe that the only path to becoming and remaining an astute chiropractor is through commitment to care of the patient, physically, mentally and spiritually. Thus, my dedication to studying stems from my desire to fully utilize the energy, commitment, and sense of responsibility that have been instilled in me, to help those in need. Through the years, I have been very fortunate to have the support and inspiration of a loving family. They have taught me to be compassionate, and understanding of other people. Also, I have learned to treat others with dignity and respect that they deserve. It is for this specific reason that I chose to obtain a Masters in Public Health with emphasis in Health Care Administration. In doing so, I have come to understand the importance of serving both disadvantaged populations as well as those who have easier access to health care. My studies in the field of Public Health, have taught me that the chiropractic profession is an intricate part of the current health care reform we are undergoing in the United States.

As a chiropractor, I would like to promote a healthy lifestyle as a significant factor of an individual's general health and well-being. As a public health official, I would like to assure that the importance of chiropractic techniques to general health is understood, and that access to chiropractors is available to the entire population. With the knowledge I have obtained from Life Chiropractic College West, I hope to become involved not only in the physical aspect, but also in the development of policies and programs that affect the community at large. Practicing with an emphasis on corrective and family wellness care enables me to fulfill my fundamental desire to help others in order to enhance the patient's quality of life.


Education:


Bachelors of Science, Biology
University of California, Riverside. Riverside, CA 92521


Master of Public Health
Loma Linda University. Loma Linda, CA 92354


Doctor of Chiropractic
Life Chiropractic College West. Hayward, CA 94545